The NLGJA 2015 National Convention & LGBT Media Summit will include two boot camps to delve into topics that have high impact for professional development. Each almost three-hour intensive boot camp will be limited to 25 participants and will feature experts in their respective areas.
Bootcamp sessions are $25 for members and $40 for non-members.
Click here to pre-register for the boot camps.
(If you have already registered for the National Convention & LGBT Media Summit, please log in and click here to update your registration.)
Google Trends: Go Beyond Just Finding Out What Everyone is Looking For
When: Thursday, September 3, 2015 from 1:45 pm – 4:30 pm
Location: Elizabethan D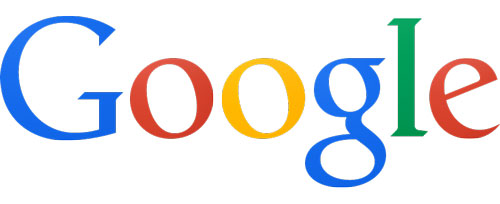 Get ahead of the curve to deliver the news that's not just trending in Google searches, but with the context and depth that comes from understanding their origins, comparative behavior to other terms, how they can be tracked over time and more. Find out what's hot and what's not just warmed over in real-time search data. Google Trends has been used to develop interactive data visualization features on environmental concerns in major world cities, answers to what voters really wanted to know during the recent United Kingdom general election and how and when "transgender" as a search term has ebbed and peaked over time. Learn how Google Trends information is gathered and categorized, what data sets are available and learn new skills to analyze the data further for your own news stories – by niche, geographic area and more. Just as in John le Carré's The Russia House, much can be revealed by an analysis of questions rather than just answers.
Simon Rogers, Data Editor, Google News Lab, is a longtime data journalist and author. He is the author of "Facts are Sacred: the Power of Data" and infographics for children's books. Rogers formerly worked as data editor at Twitter and launch editor of online news services, among other roles, at The Guardian. He is director of the Data Journalism Awards and teaches data journalism at the University of California, Berkeley
Linkedin for Journalists & Building a Profile
When: Thursday, September 3, 2015 from 1:45 pm – 4:30 pm
Location: Georgian
How can LinkedIN help you find a job and dig up stories?  This bootcamp will give you the tools to do both.  This session will be split into two parts.  The first will teach you how to use LinkedIn to uncover stories.  The second half will be dedicated to helping you get the most out of your LinkedIn profile. Who should you connect with and what key words do you need to use to get that next big job?
May Chow, Manager of LinkedIn Corporate Communications, helps people tell their stories. She was a broadcast journalist for nine years and now runs the fast-growing LinkedIn For Journalists program. She is ecstatic to be in this new role because it allows her to combine her passion for storytelling and helping journalists use LinkedIn to report, engage and inform.
Boot camps are available to members and non-members alike. In the San Francisco area? Convention attendance is not required to attend either Bootcamp.