Lisa Ben Award for Achievement in Features Coverage
The Lisa Ben Award for Achievement in Features Coverage is designed to honor a journalist whose body of work is distinguished by insight and impact through engaging features on LGBTQ+ individuals, the LGBTQ+ community or LGBTQ+ issues.
The award is named for the pseudonym Edythe Eyde used for her pioneering publication, Vice Versa, which she had to hand deliver to avoid running afoul of laws on the books that made it illegal to send material about lesbians through the mail. In the 1950s she wrote under with the pen name Lisa Ben for The Ladder, the first nationally distributed lesbian magazine.
Lisa Ben was inducted into the NLGJA Journalists Hall of Fame in 2010 for her work that paved the way for many LGBTQ journalists to follow.
Imara Jones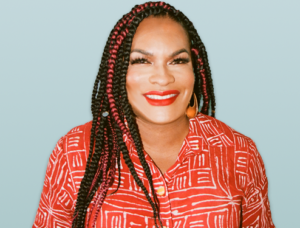 Imara Jones is the recipient of the 2023 Lisa Ben Award for Achievement in Features Coverage. Imara Jones, whose work has won Emmy and Peabody Awards, is the creator of TransLash Media, a cross-platform, non-profit journalism and narrative organization, which produces content to shift the current culture of hostility towards transgender people in the US. She was named by Time Magazine as one of the 100 Most Influential People on the planet in 2023. As part of her work at TransLash, Jones hosts the TransLash Podcast with Imara Jones, which received the 2023 Outstanding Podcast Award from GLAAD; as well as the investigative, limited series, The Anti-Trans Hate Machine: A Plot Against Equality which received the Excellence in Podcasting Award from NLGJA: The Association of LGBTQ+ Journalists.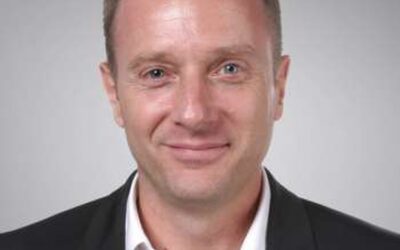 Chuck Culpepper is the recipient of the 2022 Lisa Ben Award for Achievement in Features Coverage. Culpepper covers national college sports, golf, international sports and some tennis for The Washington Post. He wrote previously for Sports On Earth/USA Today, The...
read more