I've been following the Prop 8 trial in California and my curiosity has been most peaked by Hak-Shing William Tam, the Chinese-American defendant who testified about his involvement in supporting Prop 8. He's also the only defendant to pull out of the trial as a defendant because he allegedly feared retribution.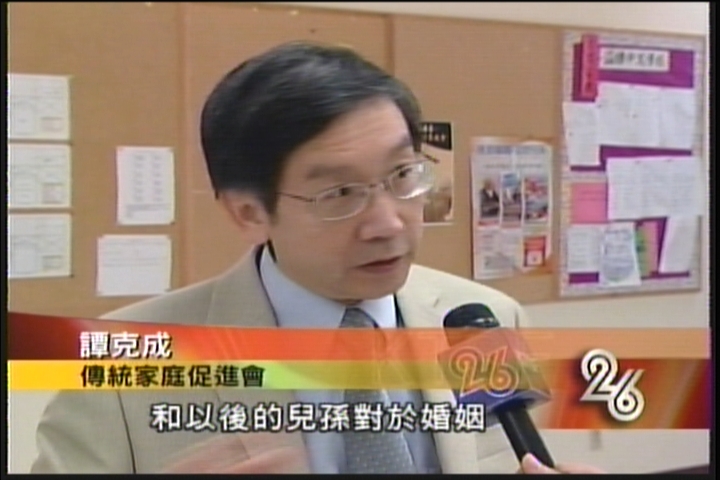 Anyway, I knew that there was an interesting story there and the New York Times got it, sort of. Tam wouldn't sit down for an interview, but Gerry Shih in the paper's new Bay Area bureau delved into the world of Chinese Evangelical churches and how they became involved in opposing same-sex marriage.  The first-generation immigrants–many who became Christians because of missionaries in post-WWII China–have traditional values similar to other Evangelicals.
More interesting, however, was Shih's blog about the story.  Shih, who has been covering the Prop 8 trial for the NYT, explained his thoughts about the world of Chinese Evangelical churches and the same-sex marriage debate, but also how opposition inside the Chinese-America community is not just about religion.
The Bay Area's Chinese Christians are overwhelmingly evangelical, especially in the South Bay, although there is smattering of main line Protestants and Catholics as well in San Francisco. Evangelical Chinese Christians were one of the region's most vocal and well-organized groups supporting Proposition 8, the ballot measure banning same-sex marriage, which voters approved in 2008.

A rally supporting the ban took place in Cupertino that October; it drew 3,000 to 4,000 opponents of gay marriage opponents, mostly Chinese.

Mr. Tam testified in court on Thursday that by April of 2008, he obtained more than 1 million signatures for a petition in support for the measure by working closely with protectmarriage.com, the lead organizers.

Many of the Chinese churchgoers with whom I spoke after a prayer service at the River of Life church in Santa Clara Wednesday supported many — if not all — of Mr. Tam's views.

But attributing some of the Chinese support for Proposition 8 to religion alone misses a greater point.

Unfamiliarity with gay men and lesbians and disapproval of homosexuality is common among Chinese immigrants and their children. This stems partly from the Confucian emphasis on the robustness of family lines, and the need to continue them. But it also seems to have something to do with a broader cultural conservatism.
What worked about the story is that it doesn't take sides, it delves into the same-sex debate from a very different perspective, and helped answer the questions I had about who Tam was and how did he end up with his views.