2:00pm – Walnut Room
Moderator: Faith Cheltenham
Panelists: Ellyn Ruthstrom, Eliel Cruz and Kyle Schickner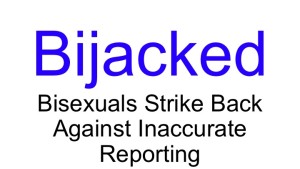 Download the Presentation (Or view as images: http://www.binetusa.org/bijacked)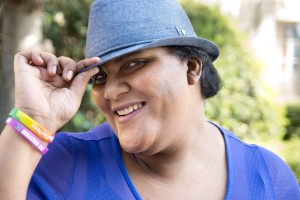 Faith Cheltenham
Twitter @thefayth
As BiNet USA's President, Faith Cheltenham works to advocate for bisexual, pansexual, fluid, and queer communities. An LGBT advocate since 1999, Faith has written on LGBT issues for South Florida Gay News, Advocate, Huffington Post, The Bilerico Project, the Human Rights Campaign, and GLAAD. A techie since birth, Faith has worked as a digital strategist on campaigns with Warner Bros; Sarah Ferguson, the Duchess of York; and Macmillan.
In 2013, Faith co-organized the first bisexual community issues roundtable at the White House alongside Ellyn Ruthstrom of the Bisexual Resource Center. And in 2014, Faith was honored to meet President Obama privately alongside other LGBT leaders before witnessing the President sign Executive Order 11246 which protects LGBT employees of federal contractors from discrimination. A mom and step-mom, Faith lives in LA with her husband Matt, a Sr. Android developer at Grindr.
Eliel Cruz is a speaker and writer on religion, (bi)sexuality, media, and culture at The Advocate, Mic, and Religion News Service. His work has also been found in the Huffington Post, Believe Out Loud, Patheos, Everyday Feminism, and Rolling Stone. He has presented workshops and given keynotes at various venues including Texas A&M, University of Texas at Austin, and Harvard Law School.
He's the co-founder and former president of Intercollegiate Adventist Gay-Straight Alliance Coalition, an organization that advocates for safe spaces for LGBT students at Seventh-day Adventist colleges. He is the final leg of his studies in International Business and French Studies at Andrews University in Berrien Springs, Michigan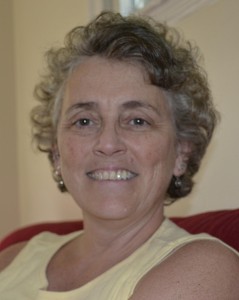 Ellyn Ruthstrom
Twitter: @ellynruthstrom
Ellyn Ruthstrom has been deeply involved with the national bisexual movement and LGBTQ community for over 20 years. Most recently, Ellyn was President of the Bisexual Resource Center (BRC) for ten years and co-facilitated the first White House Roundtable on Bisexual Issues in 2013. Her efforts also helped to establish the Bisexual Leadership Roundtable that enables bi leaders around the U.S. to network, support each other, and organize together. For nine years, she edited the Bi Women's newsletter, a national bi-focused publication published by the Boston Bisexual Women's Network. Ellyn regularly speaks at colleges, national conferences, and public forums about bisexuality and the bi movement.
Ellyn served as a state commissioner with the Massachusetts Commission on LGBTQ Youth for two years while she was also the Editor-in-Chief of Teen Voices, a national feminist magazine and website created by, for, and about teen girls. She has worked for many years in nonprofits, including the national office of the American Association of University Women, Woman of Power magazine, and Lesley University. She is currently the Executive Director of SpeakOUT Boston, the oldest LGBTQ speakers bureau in the nation. Ellyn is a writer and editor and has published in a variety of print and online publications including the Women's Review of Books, The Review Review, Huffington Post, and Bilerico.com. Ellyn earned her bachelor's degree in English from Heidelberg University in Ohio and a master's degree in women's studies from The Ohio State University, where she taught as a lecturer for three years.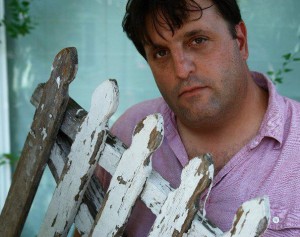 Kyle Schickner
Twitter Handle @KyleSchickner
Kyle Schickner has been an outspoken Bisexual Activist since the early 90's after he was inspired by a talk given by bisexual rights activist Lani Ka'ahumanu. Soon after he formed BIAS (Bisexuals Achieving Solidarity), the first college bisexual rights group in the United States.
His film company, FenceSitter Films was founded on the belief that films don't need straight white men as heroes in order to be successful and entertaining.  His films include the bisexual romantic comedy Rose by Any Other Name…, the porn spoof mockumentary Full Frontal, the critically acclaimed gay black thriller Strange Fruit.[6] and his most current feature film, Steam, which stars Oscar-nominated actress Ruby Dee, and 1980s and indie icon Ally Sheedy.
Over the years he has appeared on CNN, Montel Williams, Jane Pratt, written and directed PSA's about Bisexual Acceptance within the Gay and Lesbian communities, as well produced his controversial Vlog "The Bi Weekly Show" where he has called out LGBT sacred cows like Dan Savage, GLAAD and Glee to name a few on their Biphobia.   In 2008 Schickner began working with a Gay Television Network to spin-off his original work Rose by Any Other Name… into a weekly TV series. However at the 11th hour the network expressed concern over how the theme might offend their core lesbian viewership and decided to pull the plug. So with the assistance of American Institute of Bisexuality, FenceSitter Films turned it into a Web series with each Webisode being posted on their YouTube channel. To this date FSF has not received one negative response from the lesbian community and in fact the series' greatest reviews came from the lesbian press.