11:30am – Grand Ballroom
Moderator: Brynn Tannehill
Panelists: Diane Anderson-Minshall, Dr. Scout, and Eliel Cruz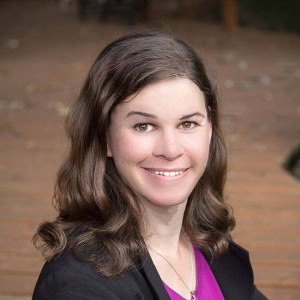 Brynn Tannehill
Twitter @BrynnTannehill
Brynn is originally from Phoenix, Ariz. She graduated from the Naval Academy with a B.S. in computer science in 1997. She earned her Naval Aviator wings in 1999 and flew SH-60B helicopters and P-3C maritime patrol aircraft during three deployments between 2000 and 2004. She served as a campaign analyst while deployed overseas to 5th Fleet Headquarters in Bahrain from 2005 to 2006. In 2008 Brynn earned a M.S. in Operations Research from the Air Force Institute of Technology and transferred from active duty to the Naval Reserves. In 2008 Brynn began working as a senior defense research scientist in private industry. She left the drilling reserves and began transition in 2010. Since then she has written for Huffington Post, The New Civil Rights Movement, Salon, and The Bilerico Project as a blogger and featured columnist. She serves on the board of Equality Ohio and SPARTA.
Brynn and her wife Janis currently live in Xenia, Ohio, with their three children.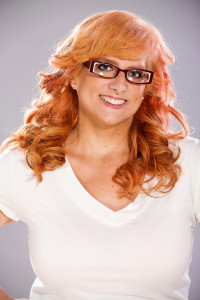 Diane Anderson-Minshall
Twitter @DeliciousDiane
Diane Anderson-Minshall is a journalist, editor, author, celebrity skirt chaser, and overall LGBT pop culture fountain of information.  She's currently the editor at large for The Advocate, editor in chief of HIV Plus magazine, and the reality TV guru for About.com. The former longtime editor in chief of Curve magazine and co-founder of both Girlfriends and Alice magazines, she has appeared in dozens of media outlets (including Esquire, The New York Times, Glamour, Bust, Passport, Radar, Bitch, and Out) anthologies (Reading The L Word, Bitchfest), television (WE's Secret Lives of Women, Here TV's Lesbian Sex and Sexuality, and news programs here and abroad), as well as numerous blogs, podcasts and radio programs (including NPR).
Her most recent book, Queerly Beloved: A Love Story Across Genders, is a memoir co-authored with her husband, transgender journalist Jacob Anderson-Minshall. (Her four previous books were novels). Diane was recently awarded the Western Publishing Association's Leadership Award for her work launching the HIV Plus Treatment Guide mobile app. In 2014, she spoke at the United Nations Commission on the Status of Women and garnered the NLGJA/LA's Overall Grand Prize for Excellence in Journalism and the 56th SoCal Journalism Award for best online feature for The Advocate. Diane has previously served as Grand Marshal of Pride in Idaho, Montana and Oregon. She was named to PowerUp's Ten Powerful Gay Women in Showbiz in 2006; has won numerous GLAAD Media Awards, six Visa Versa awards; one Alternative Press Award; and was a finalist for Women in Periodical Publishing's Excellent Woman in Publishing Award. And in a dubious honor, she inspired a much-despised character on The L Word (Stacy Merkin).
Eliel Cruz is a speaker and writer on religion, (bi)sexuality, media, and culture at The Advocate, Mic, and Religion News Service. His work has also been found in the Huffington Post, Believe Out Loud, Patheos, Everyday Feminism, and Rolling Stone. He has presented workshops and given keynotes at various venues including Texas A&M, University of Texas at Austin, and Harvard Law School.
He's the co-founder and former president of Intercollegiate Adventist Gay-Straight Alliance Coalition, an organization that advocates for safe spaces for LGBT students at Seventh-day Adventist colleges. He is the final leg of his studies in International Business and French Studies at Andrews University in Berrien Springs, Michigan
Dr. Scout is the Director of LGBT HealthLink. He is a frequent public speaker and cultural competency trainer who specializes in tobacco, wellness, transgender health, social determinants, health disparities, and surveillance. As Director of the Network, he leads a team that provides a variety of technical assistance for state and federal health stakeholders and works to link local LGBT health advocates to each other (follow their activities on their blog, http://blog.lgbthealthlink.org/). Dr. Scout has been doing LGBT health policy analysis for over 10 years. He was the named a Health Equity Champion by CDC last fall and National Youth Pride Services Advocate of the Year. In 2014 he received a Rockefeller Foundation writing residency in Italy to focus on transgender health and was named in Advocate Magazine's Out100. Dr. Scout is an openly transgender father of three teens, as well as a vegetarian and aficionado of bikeshare programs across the U.S. His opinions are his own and do not reflect his funders. LGBT HealthLink is a project of CenterLink: The Community of LGBT Centers.