3:45 PM – Grand Ballroom
Moderator Mark King
Panelists: Diane Anderson-Minshall and Mateo Rodriguez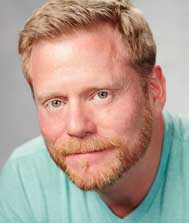 Mark S. King
Twitter @MyFabDisease
Mark S. King is an award winning blogger an author living in Baltimore. His written and video blog, My Fabulous Disease, chronicles his life as an HIV positive gay man in recovery, profiles notable advocates, and provides sometimes funny (and often controversial) commentary on HIV and sexual politics.
Mark received the first "Excellence in Blogging" award from the National Lesbian and Gay Journalists Association in 2014, and is a nominee for a 2015 GLAAD Media Award. He has been writing about living with HIV since shortly after testing positive in 1985, the week the antibody test became publicly available. His memoir, A Place Like This, recounts his years in Los Angeles during the dawn of the epidemic.
Mark's work has appeared in Newsweek, The Advocate, and POZ Magazine, and on numerous online sites such as Bilerico and TheBody. He has made appearances on outlets such as CNN and NBC News, and is a frequent guest on Huffington Post Live.
Mark attributes his longevity with HIV to being an empowered patient, the love of a good man, and double chocolate brownies made from scratch.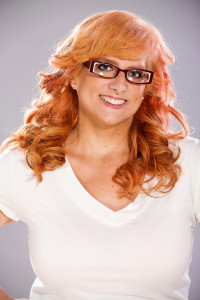 Diane Anderson-Minshall
Twitter @DeliciousDiane
Diane Anderson-Minshall is a journalist, editor, author, celebrity skirt chaser, and overall LGBT pop culture fountain of information.  She's currently the editor at large for The Advocate, editor in chief of HIV Plus magazine, and the reality TV guru for About.com. The former longtime editor in chief of Curve magazine and co-founder of both Girlfriends and Alice magazines, she has appeared in dozens of media outlets (including Esquire, The New York Times, Glamour, Bust, Passport, Radar, Bitch, and Out) anthologies (Reading The L Word, Bitchfest), television (WE's Secret Lives of Women, Here TV's Lesbian Sex and Sexuality, and news programs here and abroad), as well as numerous blogs, podcasts and radio programs (including NPR).
Her most recent book, Queerly Beloved: A Love Story Across Genders, is a memoir co-authored with her husband, transgender journalist Jacob Anderson-Minshall. (Her four previous books were novels). Diane was recently awarded the Western Publishing Association's Leadership Award for her work launching the HIV Plus Treatment Guide mobile app. In 2014, she spoke at the United Nations Commission on the Status of Women and garnered the NLGJA/LA's Overall Grand Prize for Excellence in Journalism and the 56th SoCal Journalism Award for best online feature for The Advocate. Diane has previously served as Grand Marshal of Pride in Idaho, Montana and Oregon. She was named to PowerUp's Ten Powerful Gay Women in Showbiz in 2006; has won numerous GLAAD Media Awards, six Visa Versa awards; one Alternative Press Award; and was a finalist for Women in Periodical Publishing's Excellent Woman in Publishing Award. And in a dubious honor, she inspired a much-despised character on The L Word (Stacy Merkin).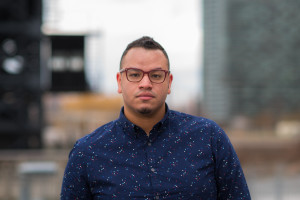 Mathew Rodriguez
Twitter: @mathewrodriguez
Mathew Rodriguez is a queer, Latino, New York City-based journalist, essayist and activist. He is currently the community editor for TheBody.com, as well as the co-host of Positive Radio Network, a weekly podcast that discusses issues related to HIV. His writing has been featured in Slate, The Advocate, LGBT Weekly and more. Mathew's writing has also been featured on TheRecollectors.com, a site dedicated to people who have lost their parents to an AIDS-related illness. He has been recognized by POZ Magazine as one of the 100 most influential youth in America on their annual POZ 100 list. HIV Equal has named him one of the top 10 most captivating voices of 2014 and Mused Magazine one of 2014's Top 10 Game Changers. He is also a well-known speakers who has addressed audiences nationally and internationally at the New York Public Library, Times Square, the Apollo Theatre and the International AIDS Conference. Mathew writes about HIV, hepatitis C, LGBTQ issues, race issues and sexual liberation and pleasure.