9:45 AM – Grand Ballroom
Moderator: Erin Rook
Panelists: Tiq Malan, Spectra Asala and Urvashi Vaid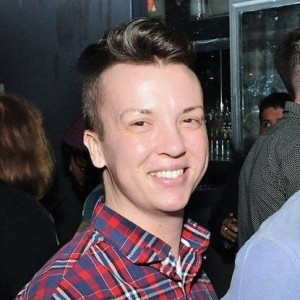 Erin Rook
Twitter @erinrook
Erin is a queer and trans writer and editor based in Bend, Oregon (a ski town of about 80,000 in Oregon's high desert). He currently serves at the associate editor for the Source Weekly. Previously, Erin worked as web editor and founding staff member for Portland-based LGBTQ newspaper PQ Monthly and as associate editor for now-defunct LGBTQ publication Just Out. He has contributed to OUT City magazine, AfterEllen, Boston magazine, and to the book Women to Women: Young Americans in South Africa with a feature on lesbian life in the Khayelitsha township. Erin's poetry has been published Sidelines literary magazine and The Siren. He also writes—somewhat sporadically—at his personal blog, Stepping Into the Sky. Most of Erin's published work can be found on his website at www.erinrook.com.
In 2013, Erin was recognized as an "Emerging Queer Hero" by Queer Heroes NW (a joint project of Portland's Q Center and the Gay and Lesbian Archives of the Pacific Northwest) for his work as a journalist.
In addition to writing and editing, Erin volunteers with LGBTQ nonprofit the Human Dignity Coalition as well as domestic violence agencies Bradley Angle and Saving Grace. This summer, he will co-facilitate a workshop on supporting trans survivors of domestic violence at the annual conference of the Oregon Coalition Against Domestic and Sexual Violence.
This is Erin's second year serving on the Convening's host committee and his third year attending.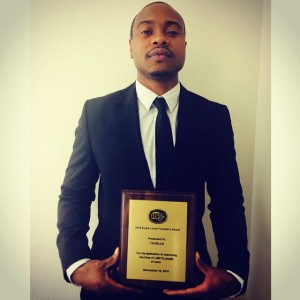 Tiq Milan
Twitter @themrmilan
Tiq Milan is a writer, GLAAD spokesperson and strategic media consultant. He was featured in a national media campaign for Live Out Loud's Homecoming Project, is a contributing author to the anthology Trans Bodies, Trans Selves, and is the Co-Chair for the LGBT taskforce of the National Association of Black Journalists. An educator and mentor, he began his advocacy work doing grassroots direct services in the Bronx and at the Hetrick-Martin Institute home to the only all LGBT high school in the country, Harvey Milk High.
He has done on-air interviews for CNN, Al Jazeera America, MTV, Huff Post Live and MSNBC discussing the issues facing the transgender community. Tiq has been recognized by BET and Ebony magazine as a leading voice in queer communities of color.
He has penned articles for BET.com, Rolling Stone, The New York Times, The Source, Vibe and others on issues facing the LGBT movement. Tiq is the former editor-in-chief of IKONS magazine, an LGBT pop culture magazine, and has been a freelance pop culture journalist for several years, interviewing people from Jay-Z to Cicely Tyson. He documented his transition in the films U People and Realness."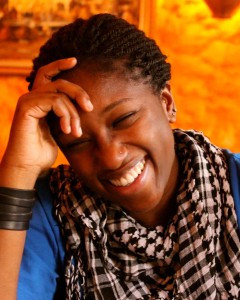 Spectra Speaks
Twitter @spectraspeaks
Spectra is an award-winning, afrofeminist Nigerian writer, media advocate, and social commentator with an unconventional agenda: inspiring ordinary people to harness two of the most powerful forces of social change in our realm — love and empathy.
Her life's journey — experienced at the intersection of multiple socio- and geo-political contexts as a gender non-conforming, queer African woman, and attempted suicide survivor — is the main inspiration for her belief in the power of human connections to build bridges across and through identities, cultures, beliefs, and perspectives seemingly at odds.
As a writer, Spectra is known for personalizing oft-too-distant and theoretical political issues by reframing them as more accessible dialogue. She uses storytelling as a tool for facilitating critical public conversations that highlight issues of identity, power, and privilege within scenarios more easily recognized in the everyday.
In her own words: "My vision of the world is one where social justice is reframed as a shared commitment to fairness; where social change in our communities is re-imagined as an intentional social healing of our personal relationships; and where activism is anchored by individual commitments to self-awareness and self-improvement, resulting in healthier, more empathic, and more authentic connections among us –not just as ambassadors to political causes, but as people."
In addition to her blog, Spectra Speaks, Spectra is a co-founder and managing editor at Queer Women of Color Media Wire (QWOC Media Wire), a digital platform that amplifies the voices of LGBTI racial and ethnic minorities around the world.
She's also the creative director at The SAIA Company (SAIA), a brand strategy and communications agency that support rogues, rebels, and renegades to develop thought leadership platforms and wield their great ideas as influence.
Spectra currently splits her time between the U.S. and Nigeria, and is editing a collection of poetry from LGBT Africa for an upcoming anthology, while also planning a queer afrofeminist wedding with her soulmate. Follow her daily musings on Twitter @spectraspeaks.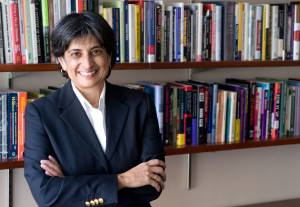 Urvashi Vaid
Urvashi Vaid is an attorney and organizer whose leadership in the lesbian, gay, bisexual and transgender (LGBT) and social justice movements spans civil rights, philanthropic, and grassroots organizations.   Vaid is President of Vaid Group LLC, which works with social justice innovators, movements and organizations addressing structural inequalities based on sexual orientation, gender identity.
From 2011-2015, Vaid was Senior Fellow and Director of the Engaging Tradition Project at Columbia Law School's Center for Gender and Sexuality Law. Prior to joining Columbia, Vaid was Senior Fellow at the City University of New York Graduate Center. From 2005-2010, Vaid was Executive Director of the Arcus Foundation, a global funder of LGBT human rights and great ape conservation. She served as Deputy Director of the Governance and Civil Society Unit of the Ford Foundation from 2001-2005. Over a ten year period, Vaid worked at the National Gay and Lesbian Task Force (NGLTF), serving as its Executive Director and Director of its Policy Institute think tank. As staff attorney at the National Prison Project of the American Civil Liberties Union (ACLU), Vaid initiated the group's work on HIV/AIDS in prisons.
Vaid is the author of Irresistible Revolution: Confronting Race, Class and the Assumptions of LGBT Politics (2012); and Virtual Equality: The Mainstreaming of Lesbian and Gay Liberation (1996). She co-edited, with John D'Emilio and William Turner, an anthology titled Creating Change: Public Policy, Sexuality and Civil Rights (2000).   She is founder and Board member of LPAC, the lesbian SuperPAC; a Board member of the Planned Parenthood Action Fund and a former Board member of the Gill Foundation, a leading funder of LGBT rights in the US.