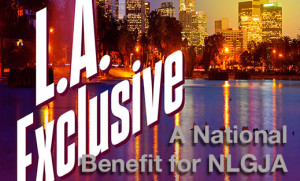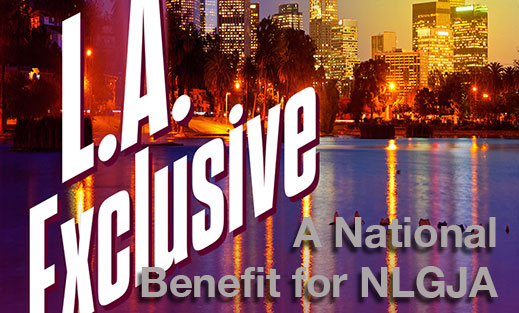 NLGJA will present the 2015 Lisa Ben Award for Achievement in Features Coverage to Cyd Zeigler, co-founder of OutSports.com, at L.A. Exclusive on June 25.
"Cyd Zeigler's such an important pioneer when it comes to telling the real story about the LGBT community and sports," said Jen Christensen, NLGJA president. "There's a reason LGBT athletes come to him first with their stories.  Our community is so lucky to have such an able hand steering this important narrative for both current LGBT athletes and for future pros who will now know that they can have some confidence that they can be 'out' as there have been others before them."
The award to Zeigler bears the pen name of Edith Eyde, the creator and distributor of the first known U.S. lesbian publication and the inaugural winner of the award in 2014.
NLGJA established the award to honor a journalist whose body of work is distinguished by insight and impact through engaging features on LGBT individuals, the LGBT community or LGBT issues.
Like Eyde, Zeigler identified an area of LGBT life that was largely uncovered by mainstream media and provided a service to the community. Together with co-founder Jim Buzinski, Zeigler has grown OutSports.com, founded in 1999, into a must-read for stories of LGBT athletes and sports issues and broadened the understanding of the general public. He is credited with breaking several coming out stories involving now well-known athletes like John Amaechi, Wade Davis, and many others. OutSports has been so successful that Vox Media purchased the site in 2013, incorporating it into the sports website SB Nation. Buzinski and Zeigler retained editorial control and operate the site.
A former associate editor of the New York Blade and sports editor for Genre magazine, Zeigler has written for a number of news outlets including Sports Illustrated and The New York Times and has appeared on ESPN, FOX Sports Radio and CNN. He is a regular contributor on CBS Sports radio. He is the co-author with Buzinski of The Outsports Revolution: Truth and Myth in the World of Gay Sports.
Zeigler is accomplished in journalism's many forms including breaking news and live coverage, including being at the Super Bowl this year with OutSports as the first LGBT publication to get NFL credentials for it.
However it is through his features, including personal essays, columns and podcasts that he has been particularly illuminating, including:
Join us at L.A. Exclusive on June 25 when NLGJA presents the award to Zeigler. Buy your tickets today!