Last Thursday night's Los Angeles benefit event for NLGJA, L.A. Exclusive, was a fun evening to gather together those committed to inclusive diversity in newsrooms and news coverage.
We'd like to thank the members, friends and sponsors who supported the benefit and thus help fuel NLGJA's year-round work.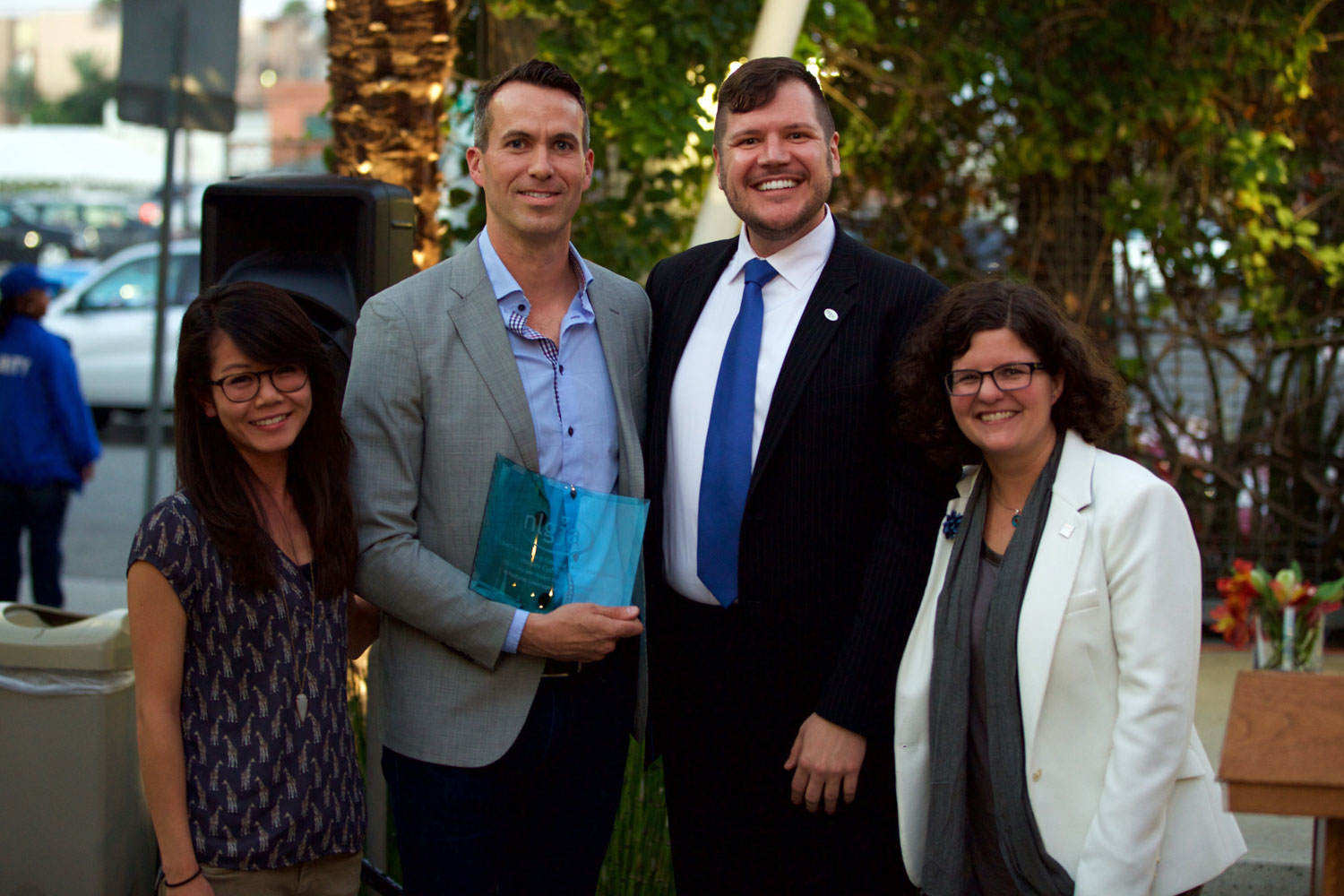 (From left: Lauren Jow, Cyd Zeigler, Adam Pawlus and Jen Christensen)
The evening was warm in the courtyard of the Los Angeles LGBT Center's Village, but cocktails helped keep us cool. Spirits were high with anticipation of the U.S. Supreme Court's pending ruling on marriage equality that came down the next morning.
NLGJA President Jen Christensen reflected on how far the organization has come – in this our 25th anniversary year – and the work still ahead to make sure that all LGBT journalists can be their whole selves in the workplace and so the LGBT community and issues are covered fairly and accurately.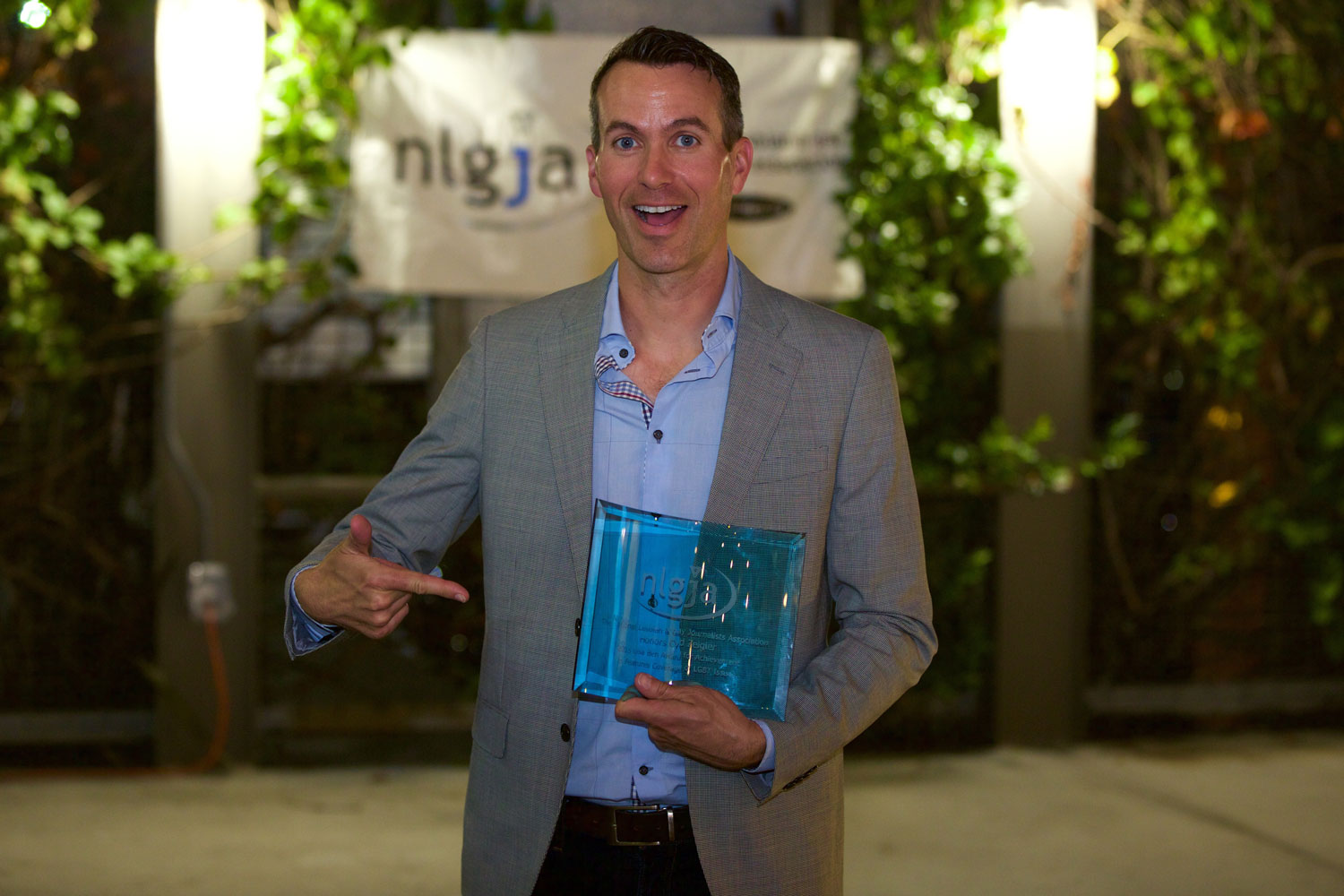 Exemplary coverage in that vein was highlighted by NLGJA Executive Director Adam Pawlus in noting the work of Cyd Zeigler, co-founder of Outsports and the 2015 winner of the Lisa Ben Award for Achievement in Features Coverage of the LGBT Community and Issues.
Zeigler, in thanking NLGJA for the award, said he was pleased more see objective journalism as not antithetical to coverage that shines a spotlight on the importance of the fight for basic rights for LGBT Americans.
Helping to make the night a success was the work of the L.A. Chapter including NLGJA-LA President Lauren Jow, the event chair, Gil Diaz of the L.A. LGBT Center who served as the evening's emcee, and volunteers Richard Martinez, Zamna Avila and Erin Faith Wilson.
Thanks again to all who attended and gave to NLGJA. If you couldn't make it Thursday night, please consider making a donation to support NLGJA.
The night wouldn't have been possible without the support of our sponsors who partnered with NLGJA for this benefit event and we'd like to thank: