LGBTQ Journalists Hall of Fame
"All of us in journalism have our heroes in this profession: Somebody who inspired us to get into this business by setting an example of telling the truth — whatever the cost and whatever the difficulties.
Some of us remember Edward R. Murrow for those famous World War II broadcasts from the London rooftops and his courageous denunciation of Sen. Joseph McCarthy. Or all of the brave reporters — print and broadcast — who came to my native South to cover the civil rights revolution. Younger journalists may think of Woodward and Bernstein and the Watergate story. Or Seymour Hersh and his dogged reporting from My Lai through Abu Ghraib. Or Christiane Amanpour and her stories from so many hot spots around the globe.
We in the LGBTQ community have our own heroes: LGBTQ journalists who have shown courage and resolve by telling the truth, including their own personal truths, whatever the cost and whatever the difficulties.
Established in 2005 as part of NLGJA's 15th anniversary celebration, the LGBTQ Journalists Hall of Fame was launched to make sure that their stories are told and preserved — not just for us, but for all journalists and for our readers and viewers.
The journalists honored here are true heroes. All of us hope that these stories will inspire you as they inspire us."
– Bob Witeck, Hall of Fame Committee Chair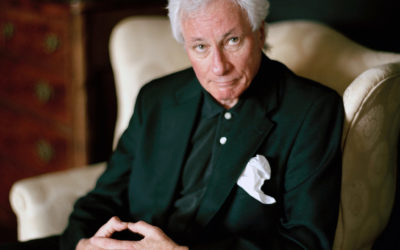 The late Dudley Clendinen was a national reporter and editor for The Atlanta Journal-Constitution, The Baltimore Sun and The New York Times, frequently known for his writings on gay life, societal inequality, addiction and illness. Clendinen explored gay life in...
Hilton Als is a Pulitzer Prize-winning writer, critic and social commentator. His work surrounding identity and queerness has earned him the praise of the nation's leading literary and cultural institutions. He is currently a staff writer and theatre critic at The New...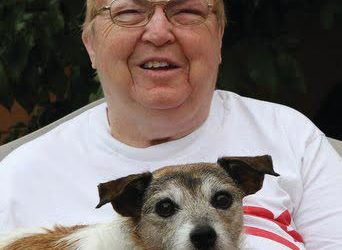 Jinx Beers is the founding publisher and first managing editor of America's longest running lesbian newspaper, The Lesbian News, launched in 1975. She is a pioneering journalist as well as a lifelong feminist and advocate for human rights. Beers proudly served in the...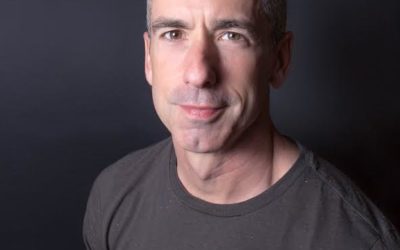 Dan Savage is an award-winning journalist and author, TV personality, and activist best known for his political and social commentary, as well as his honest approach to sex, love and relationships. His sex advice column, "Savage Love," introduced over 25 years ago, is...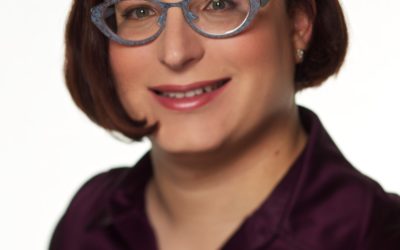 Ina Fried is one of the nation's top tech journalists, currently writing for Recode, while frequently covering and commenting on technology news on CNBC, National Public Radio, and a host of broadcast, online and print media. Her current beat focuses on, as she puts...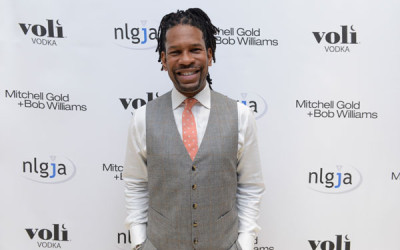 LZ Granderson is considered the nation's most visible openly gay sports journalist and has been out his entire professional career while working exclusively within mainstream media. He is currently a sports and culture columnist for the Los Angeles Times. Granderson...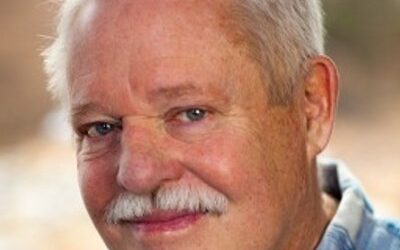 Armistead Maupin is the treasured author of nine best-selling novels, including six Tales of the City which were originally collected from the daily serials he wrote in the San Francisco Chronicle beginning in 1976. A young man of the South and a Vietnam veteran,...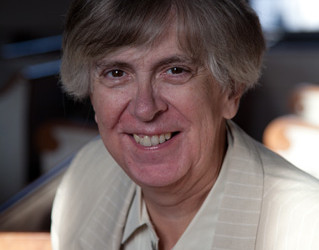 Donna Cartwright, born in 1947, served as a highly respected copy editor for The New York Times for three decades, and was a member and officer of The Newspaper Guild before retiring from the Times in 2006. She also has been a longtime transgender, LGBT and labor...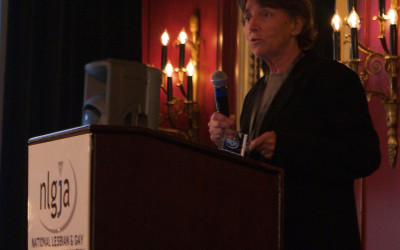 Lisa Keen has been reporting news for LGBT audiences for over 35 years and is frequently considered the dean of gay political reporting in America. She served as the top editor of one of the nation's most respected gay publications, The Washington Blade, for 18 years....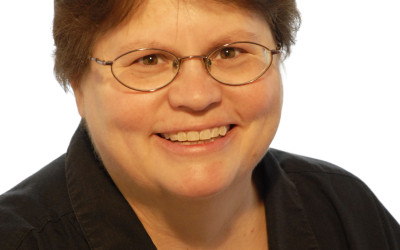 Tracy Baim, born in 1963, began her career at Gay Life newspaper in 1984, a month after graduating from Drake University. She cofounded Windy City Times in 1985 and Outlines newspaper in 1987. Lambda Publications, the parent company of Outlines, bought Windy City...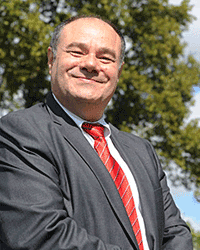 Mark Allan Segal, born in 1953, founded Philadelphia Gay News as a monthly in 1976, after being inspired by Frank Kameny when they met in 1970. Segal has been publisher of the now-weekly newspaper ever since. Today, PGN, as it's often known, is one of the two oldest...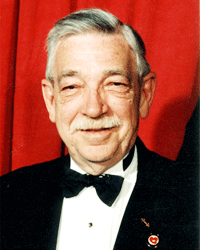 Bob Ross (1934-2003), along with Paul Bentley, founded San Francisco's Bay Area Reporter on April 1, 1971. Bentley sold his interest in 1975. Ross set the highest professional standards for the newspaper and, by 1979, Mayor Dianne Feinstein was asking Ross and San...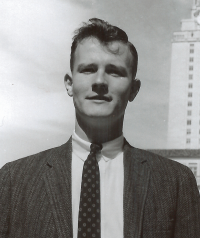 Charles Gervin Hayden Jr., who in 1967 legally changed his name to his then-pseudonym Randolfe Hayden Wicker, was born February 3, 1938, in Plainfield, New Jersey. He discovered the homophile movement as a University of Texas at Austin undergraduate, and he spent the...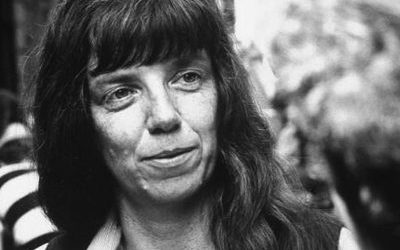 Jill Johnston was born in London, England on May 17, 1929, and was raised in Little Neck, New York. She attended college in Massachusetts and Minnesota, then earned an MFA from the University of North Carolina. In 1958, she married Richard John Lanham, whom she...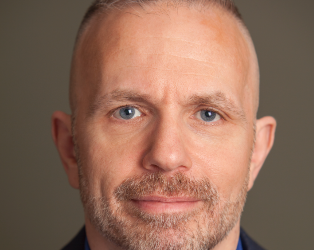 Michelangelo Signorile hosts his eponymous radio show on Sirius XM Radio's OutQ channel (SiriusXM 108) weekdays 2 p.m. to 6 p.m. EDT. On satellite radio, streamed on the Internet and to Android, BlackBerry and iOS handheld devices, his show is available to 20+ million...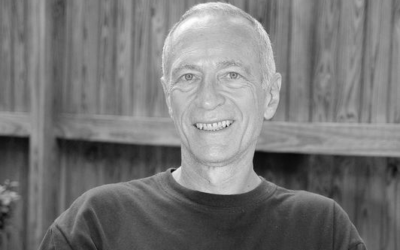 In 1976, Don Michaels was in Buffalo, where he was Mattachine Society president and a self-described "full-time gay activist" managing a gay community center and editing a small gay newsletter, when he and his partner, John Yanson, decided to move to Washington, D.C....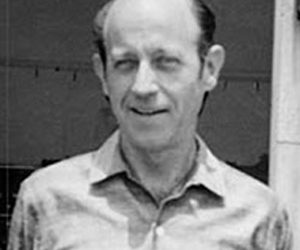 William Dorr Lambert Legg (1904—July 26, 1994), was trained as a landscape architect at the University of Michigan, then was a landscape architecture professor at what is now Oregon State University by 1935. In the 1940s, he moved back to Michigan to care for his...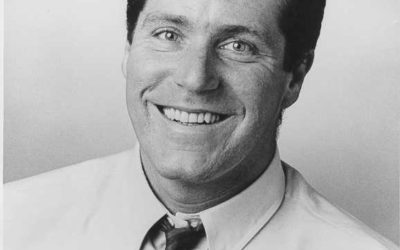 Richard Rouilard, one year out of law school, co-founded in 1979 the National Gay Rights Advocates of San Francisco, which was the first public interest law firm for lesbians and gay men in the United States. In 1981, he moved to Los Angeles, and began a journalism...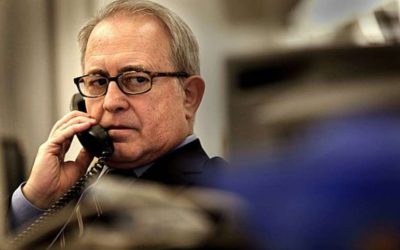 Hank Plante began his journalism career as a copyboy for the Washington Post. Plante developed a love for journalism there, worked on the city desk, and became managing editor at Sentinel Newspapers. He then moved to television, in which he worked at KHJ-TV (Los...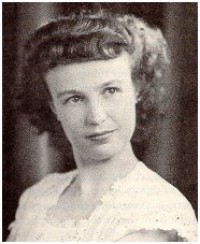 Lisa Ben, pseudonym for the editor of the first lesbian publication. From June 1947 to February 1948, a lesbian who used the pseudonym "Lisa Ben" wrote a small newsletter in Los Angeles called Vice Versa. She relied on a laborious process at her office at the RKO...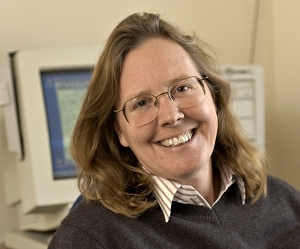 Deb Price's debut column for The Detroit News invited readers to help her come up with a less awkward way of introducing her boss to the woman who, at the time, had shared her life for six years: "Surely, a little ingenuity will solve this problem. So tell me, America...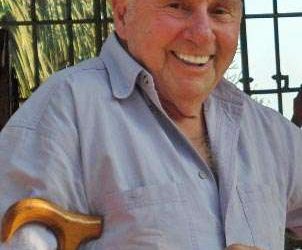 Ronald Gold opened a brief biography by stating that he "was born in Brooklyn in 1930, entered Brooklyn College at fifteen, and took twelve years to get a degree. By that time he had been a junkie in San Francisco and had his head shrunk in Topeka, KS." A sharp writer...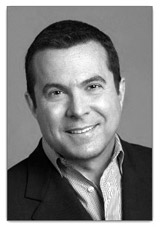 Garrett Glaser was the first television journalist to come out of the closet to the radio and television news industry. During a 1992 speech before a large group of TV and radio executives at RTNDA's annual convention Glaser began his remarks by asking the that the...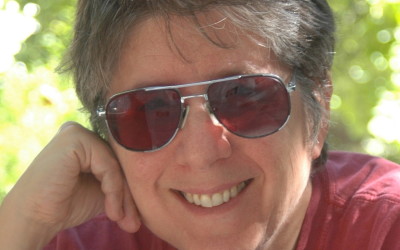 Gail Shister is widely regarded as the first "out" reporter in mainstream news media in the United States. The groundbreaking journalist earned the distinction of being, at three separate newspapers, the news organization's first female sportswriter. In 1974, she was...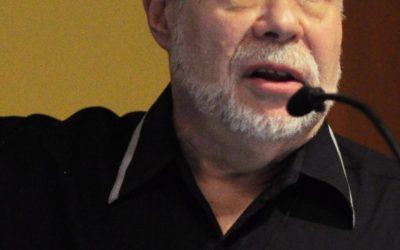 Richard Goldstein has been writing about the intersection of politics and pop culture for more than four decades, starting by covering the 1960s rock scene for New York's Village Voice. He became a regular contributor and, eventually, editor and executive editor....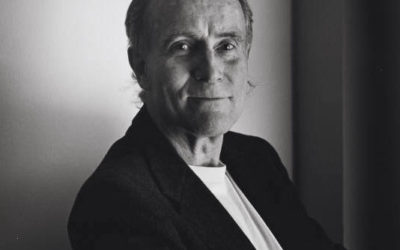 Washington, D.C. native Jack Nichols helped found a Mattachine Society chapter in the city in 1961. In 1965, the same year he founded the Society's Florida chapter and organized the first gay rights protest at the White House, Nichols and his partner Lige Clarke began...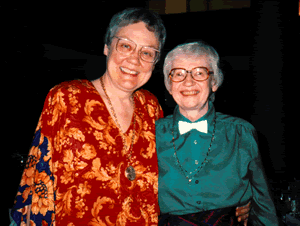 At the time of Barbara Gittings' death, she and Kay Tobin Lahusen had been together 46 years. Best known for their revolutionary work with the Daughter of Bilitis's publication, The Ladder, the two were true pioneers of the LGBT movement. Gittings became The Ladder's...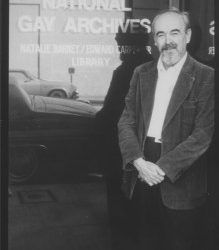 Jim Kepner began writing extensively for ONE Magazine under his own name and a variety of pseudonyms in April 1954. With assistance from others nationwide, he documented the 1950s witch hunts, exposing the police and liquor control tactics that targeted gay people and...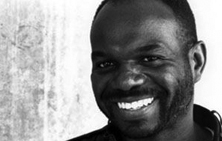 In 1992, Marlon Riggs wrote about the questions the approaching 21st century raised. The challenges to the "cozy myths by which America has been ritually defined…In the next century, can we even continue to speak (could we ever?) of a collective 'we?'" For the longest...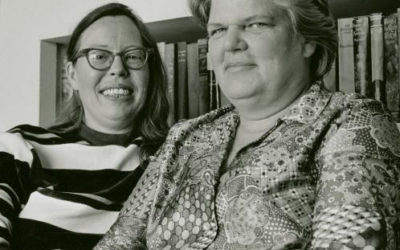 Phyllis Lyon and Del Martin founded The Ladder, a legendary publication that, according to historian John D'Emilio, "offered American lesbians, for the first time in history, the opportunity to speak with their own voices." The two journalists, who also were — and...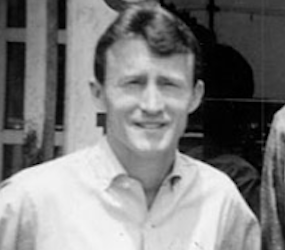 Don Slater was a leader among the gay men who, in 1953, founded ONE magazine. Slater saw that act as essential to the effort to secure rights for gay men and lesbians. A social movement has to have a voice beyond its own members," he said. For the first time, ONE gave...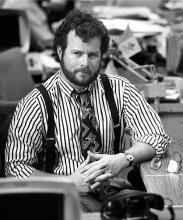 The name Randy Shilts is inextricably linked with the modern AIDS epidemic. As a reporter for The Advocate and the San Francisco Chronicle and as the author of the 1987 book "And the Band Played On," Randy spent the bulk of his career covering the disease that, sadly,...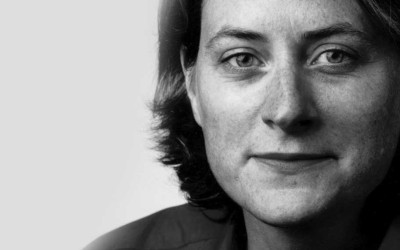 Sarah Pettit's life was cut short in 2003 by lymphoma, but her work as a senior editor at Newsweek and a pioneer in gay media had a lasting impact. Pettit's emergence as a groundbreaking journalist began in 1989, when she became the arts editor for the now-defunct...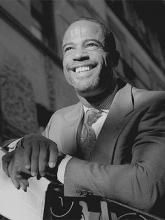 The National Association of Black Journalists (NABJ) was not particularly welcoming to its lesbian and gay members before Thomas Morgan III was elected as the association's president in 1989. Many doubted that they existed — sometimes openly referring to homosexuality...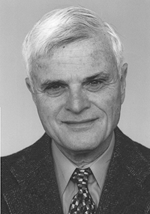 By the time a 56-year-old Leroy Aarons outed himself in an emotional address at the American Society of Newspaper Editors (ASNE) conference in 1990, he'd already had a remarkable journalism career as a longtime Washington Post scribe, co-founder of the Maynard...